愛的其他可能性:友誼的五十度色彩
A different kind of love: 50 Shades of Friendship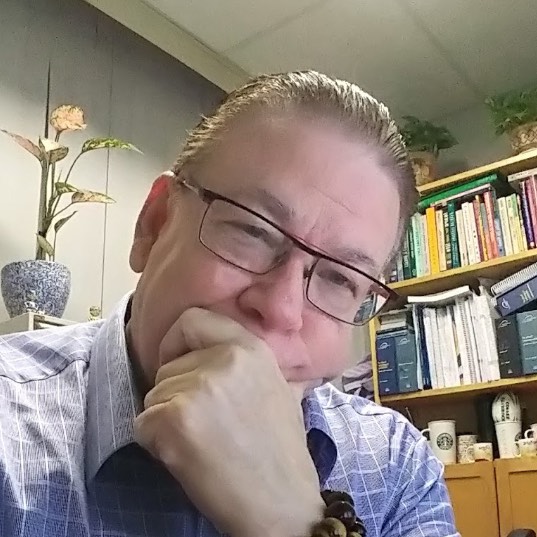 Mark L GANDOLFI
臨床心理學家/人際關係教練/臨床督導員
Clinical Psychologist/Relationship Coach/Clinical Supervisor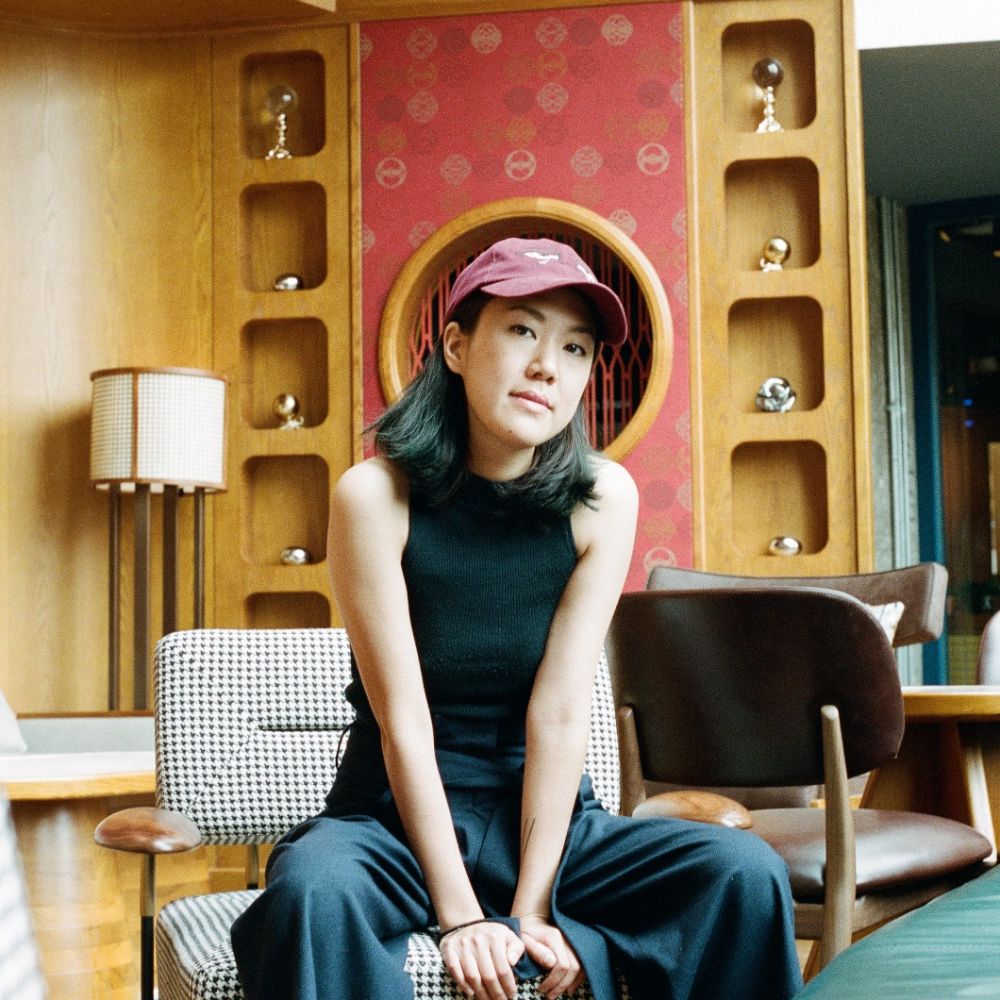 黃子欣 Chantal WONG
Eaton HK 文化總監 / WFHK 聯合創辦人
Director of Culture, Eaton HK / Co-Founder of WFHK
---
Aug 28, 2021 星期六 Saturday
12:00noon - 2:00pm

Kino
香港九龍彌敦道 380 號逸東酒店 1 樓
Level 1, Eaton HK, 380 Nathan Road, Kowloon, Hong Kong

English 英文

家庭友善 Kids-friendly#

早鳥 Early Bird: HK$90
正價 Regular: HK$100
大愛票 Community*: HK$80


* 「大愛」門票適用於本港全日制學生、60歲或以上的新中年人士及不同能力人士,須於進場時出示相關證件以供核對。

# 「家庭友善」場次節目歡迎家長攜同子女參與;持有效門票的觀眾,每位成人最多可攜同兩位 6 歲或以下兒童進場而不另收費。

* 已售門票不設退款。如因政府抗疫政策令節目不能接受現場參加者,節目可能轉為網上直播。

* 購票後,你將會收到電子門票。活動場地資料將於電子門票上詳細顯示。

* "Community Ticket" is available for full-time Hong Kong students, "new" middle-age citizens (60 or above), and people with different abilities. Valid forms of identification should be presented at the entrance to the event venue for checking.

# For all events listed as "Kids-friendly", each ticket-holder is allowed to bring 2 children who are 6 or below to the event with no additional charges.

* All tickets are non-refundable. If physical participation is restricted due to government policies, the event may be streamed online.

* After purchasing the tickets, the venue location can be found at the remark of the E-Ticket.
---
如果我們生活的中心是友誼,而不是婚姻或親屬關係,我們的生活和社會會有甚麼不同嗎?

我們是這樣被教導的:家人和配偶是我們生命中最重要的關係。因此我們把所有時間、精力、資源、和情感,都優先投注在這些關係裡面。我們給予這些關係最多的關注,我們花大量的時間尋覓、栽培、維持這些關係,因為它們理論上是最重要的:我們相信這些關係可以滿足我們對於愛、關懷、親密、支持和歸屬感的所有需求。

但如果這一切不是真的?

在親人與伴侶以外,朋友其實在我們的生活中扮演著眾多不可或缺的角色:在我們沮喪時支持我們,在我們心碎時給我們擁抱,當我們被欺負時為我們出頭,在失落時給予鼓勵,當我們的伴侶離去,他們一直陪伴。社會假設我們只可以在家人、情人或伴侶身上尋求愛;但「愛」同樣可以來自於一個親密的擁抱、或者像家人一樣照顧你的好友、一個與你分享肉體親密的朋友或陌生人……

然而,我們似乎無法用語言來說明這些關係——在我們的文化中,「朋友」這個概念似乎永遠被置於我們的親密圈子的外層,其地位遠遠排在在我們的伴侶、孩子、家庭甚至工作之後。但所謂「朋友」,其實涵蓋了我們生命中絕大部分的重要連結。

我們誠意邀請大家參與這個對於「友情」的反思:當我們不再簡單地將朋友、情人或家人視為對立而且割裂的身分,我們或者就會開始意識到人際關係中複雜、豐富而且美麗的無限可能性。

感謝Aesop的慷慨支持,每位參加者將獲得天然純素面部護理小禮物一份,在創新世界之餘也不忘呵護自己。

講者:Dr. Mark L. Gandolfi (臨床心理學家 暨 人際關係教練 暨 臨床督導員)

主持: 黃子欣 (Eaton HK 文化總監 暨 WFHK 聯合創辦人)


What if friendships, not marriage or kinship, is at the center of life?

We have been living with the belief that our blood-relatives and our spouse are the most important relationships, and we organize our lives around the idea. Priorities are given to those relationships, of time, energy, resources, emotions, and care. Because they are supposed to be the ones that matter most: the relationships that supposedly provide for all our needs for love, care, support, and sense of belonging.

But what if that is not true. Friends play so many roles in our lives: they support us when we're down, they hold us when our hearts get broken, they cheer us on when we get bullied or face what feel like insurmountable challenges, they are our companions in old age. And yet we don't seem to have words to name these relationships – we seem to relegate our friends to the outer layer of our circle of intimacies, after our partner, children, and family.

We assume we seek romantic or monogamous love in a lover, but love can be found in someone who holds you, or a best friend that is like a wife / husband who takes care of your children and family, and physical intimacy can be found in a friend or a stranger…. Once we stop thinking of people simply as friends or lovers, we can begin to realize that there is so much richness in human relationships that we haven't even begun to discover and explore yet.

This workshop is inspired by and honours friendships. When one begins to think of friendship as all the undefined relationships that make up a large portion of human connections we have in our lives, we might begin to realize the potential of friends as the possibility of so much more in love.

Thanks to the kind support of Aesop to our program, participants of this session can bring home a special gift from Aesop, to nourish your body and mind!

Speaker: Dr. Mark L. Gandolfi (Clinical Psychologist & Relationship Coach & Clinical Supervisor)

Moderator: Chantal Wong (Director of Culture, Eaton HK & Co-Founder of WFHK)


---
條款及留意事項:
門票持有人請於活動開始前 15 分鐘到場。
已售門票不設退款。
主辦單位保留拒絕任何人士入場而毋須給予理由的權利。
申請人請注意自己的身體狀況,並考慮是否適宜參加相關的活動。如有疑問,請徵詢醫生的意見。
主辦單位保留更改大會條款及細則之權利。如有任何爭議,主辦單位保留最終決定權。
惡劣天氣安排:
黑色暴雨:活動將繼續進行。
八號或以上熱帶氣旋警告信號:正在進行的活動會繼續; 若活動開始前兩小時內將會懸掛信號或信號已經生效,未舉行的活動即告取消。如活動取消,可能會改期進行,或參加者可選擇安排退款。
參加者如購票或參加活動即同意大會條款及細則及個別活動的條款及細則。
Terms and notes:
Participants please arrive 15 minutes before event start time.
Sold tickets cannot be refunded.
The Organizer reserves the right to reject any particular person to participate in the event without reasons.
Applicants should be aware of their health condition, and consider whether it is suitable for them to enrol in the activity. In case of doubt, please consult a doctor prior to the enrolment of activity.
The Organizer reserves the right to amend the program of the rules and regulations. Should there be any dispute, the Organizer reserves the right to the final decision.
Inclement Weather Arrangements:
Black Rainstorm Warning: All programme will continue as scheduled.
Tropical Cyclone Warning Signal No. 8 or above: Programme that have started will continue. If warning signal is in effect 2 hours prior to the start of the programme, the programme will be cancelled. The programme may be re-scheduled, or the participants can choose to receive refund.
Participant agrees to the main terms and conditions and specific terms and conditions when they purchase tickets or participate in the events.